On the surface See You Yesterday looks like another goofy time travel movie using over curious kid geniuses at the center. However, diving into the movie it gets a little more, well… complex. Spike Lee helms this movie from the perspective of two black kids from the streets of New York with aspirations of MIT and Morehouse scholarships (looking at you Dr. Smith). They figure out how to travel back in time for a day.
Although a little unsettling at first I really enjoyed the performances by Eden Duncan-Smith The short fused brainiac "CJ" and Dante Crichlow the excited, Level headed and equally as smart"Sebastian". Although this is a sci-fi story this film is set in a very realistic socially divided society accented by the numerous senseless killings of unarmed black men by white police officers. Thus our journey begins. CJ and Sebastian have discovered the secret to time travel but in this story the rules of engagement work just a tad bit different.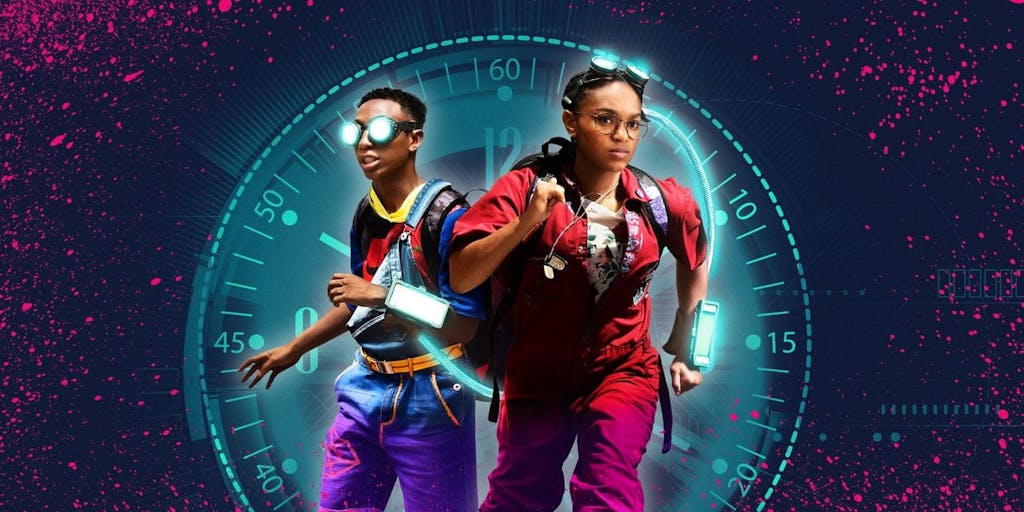 This year seems to be the year of Time travel entertainment with CW's The Flash constantly toying with time travel, and Avengers: Endgame debunking all that we thought we knew about the subject. This film like others has it's own rules about how this non-existent theory works. When CJ's science teacher questions her about what she would do if she actually succeed, It was all about prize in a contest. However, when life hits her hard (and her temper takes over) she's faced with with some real choices that can change her world forever.
The Story keeps you engaged with it's playful, yet mature-ish tone. It's NOT a kid's movie for sure, so be warned that the language and themes of this story are VERY heavy for younger viewers. With that being said See You Yesterday is a great discussion piece about choices, decisions, and reactions.
As good as I think this movie is there are a few knocks to go along with it. Some of the special effects are a bit on the cheesy side early on, but get truncated later in the film to further the story. There are quite a few conveniences that make no sense, but you kind of ignore them because by the time you notice what's going on, all you care about is the resolution of the situation. Also, not really a knock but there are a few 'on the nose' references to a few franchises here. we won't call them out, but you'll know when they present themselves.
Conclusion: See You Yesterday is a social commentary wrapped in a Sci-fi/High School Drama. The Sci-fi elements are more of a plot device than a spectacle but used well. Eden and Dante work very well together to balance the real world vs Sci-Fi story beats. Spike Lee's direction is right where it needs to be sprinkling a few of his classic shots in the movie as if he was signing an autograph on the movie itself (At this point who DOESN'T want to be in one of Spike's Dolly tracking shots). It was a pleasure to watch and a gut punch of reality when it needed to be. A heart warming story that opens itself for post-watch Discussion. I give See You Yesterday a 3.5/5