That's because MARVEL is the New Star Wars! There was nothing super special about Star Wars except that there was NOTHING like it when it came out in the 70s-80s. It literally changed cinema forever. If you grew up in the era of the Original Trilogy you were in for a special treat once every 3 years. Lightsabers and TIE Fighters, The Millennium Falcon and Darth Vader all coming together in a Sci-Fi classic that just told a good story and made you believe that these space battles can actually happen!
Somewhere, in a galaxy far, far, away were left our enthusiasm for this series. The special effects team of Industrial Light and Magic started working on other movies since there were no Star Wars movies to work on and now the magic of our once beloved franchise was shared amongst the movie making masses.
The Villainous Syndrome from The Incredibles said that if everyone had the ability to have super powers, NO ONE would be super. He had a VERY valid point. If the same crew and company that was responsible for making Star Wars is now behind what made Jurassic Park and Terminator 2 special, better story tellers than George Lucas could use these powers to tell even better compelling stories with the same amount of visual ooos and ahhhs as we had with The Trilogy.
So now it comes down to story telling. We're in the age a smarter, more sense (for the most part) making generation that can make logic with a script and plot points. If the story does not align with it's premise, you will hear about it and that's where our divide starts.
1999 saw the release of Star Wars Episode I: The Phantom Menace, which was the first of the prequel trilogy to tell the backstory of young Anakin Skywalker's transition to the dark side, ultimately becoming the icon evil Sith Lord, Darth Vader. The problem? It took 2 7/8 of movies before we saw that happen. Was the premise bad? No. It was the execution. As a ridiculously HUGE Star Wars fan, I knew the backstory from a released script that came with a Windows 3.1 Sound and Screensaver pack back in 1994, so I was excited to see this new trilogy. But what we got instead was a stuck to the script, Shakespeare version of Star Wars that disconnected the modern day movie watching audience further than the amount of time to release the new films.
I mean the visual effects were phenomenal! It "looked" like Star Wars, but it didn't walk, or talk like it. JJ Abrams took over the franchise after Lucas sold his studio, Lucasfilm Ltd. to Disney in 2012, but by this time there was another movie titan on the scene. The Marvel Cinematic Universe!
Again.. We're used to special effects, it's about story now! At this point Kevin Feige and his team remain the undisputed, undefeated, reigning, defending heavyweight champion of storytelling! 3 Years after Revenge of the Sith we see the release of Iron Man, and man oh man (just like Star Wars in 1977) No one saw this coming! Not that the movie didn't blow us into the stratosphere, but literally NO ONE SAW IT COMING… there was a post credit scene that was like a best kept secret that people only knew because someone else told them. At that point. It was on. Easter Eggs, and subtle clues to other heroes and characters embedded into the storylines that kept the audiences engaged, that had humor, action, suspense… are you getting the picture by now?
Not every Marvel movie was a gem, but they all told stories that ran into one another, which made them all must see entries of the MCU. Now here's the kicker. There was no break. In fact, once marvel picked up steam, they too were purchased by Disney and worked their way up to 3, yes, 3 movies per year telling one cohesive story spread out through different chapters. But Marvel managed to do something that Star Wars was only able to once in its existence. The EVENT Movie.
The context is different, but the results were pretty much similar. It's one thing to have a superhero movie and another thing to have that movie recognize another superhero's existence, but the advent of Marvel's Avengers was, indeed, an EVENT. We have never seen anything like this before! Multiple characters capable of carrying their own movie all in the same story in the same movie all at the same time… GOOSEBUMPS! This was unprecedented! the Bar has been raised so high it was beyond comprehension as to how to clear it. And once more… it had NOTHING to do with the visual effects!
But it didn't stop there! Marvel had a press event to announce a 5 year plan that would round out what they dubbed "Phase 3" of their master plan. and for the sake of time and gushing Marvel made not one, but TWO event movies in 2 consecutive years! It's pretty safe to say that if Avengers: Infinity War is the equivalent to The Empire Strikes Back Then Avengers: Endgame would safely be Return of the Jedi. Either way Both of these movies created not only an event for movie goers, but an anticipation between 2 movies that were going to be released 1 year apart with 2 other movies in between.
So the question is WHY aren't kids gravitating to Star Wars like most of us who have Kids and grew up with our favorite franchise? Simple.
The reason kids won't gravitate to it today is because IT'S NOT FOR KIDS! It's for US! Grown-ups who grew up with our favorite trio and favorite bad guy! Marvel sunk 12 consecutive years into doing what Star Wars tried to do 6 years at a time 3 times spanning 40 years. it didn't grow generation to generation like Marvel did. there was no Star Wars "EVENT" Like Infinity War and Endgame, there was no massive build-up with hints and clues and a 10 year plan.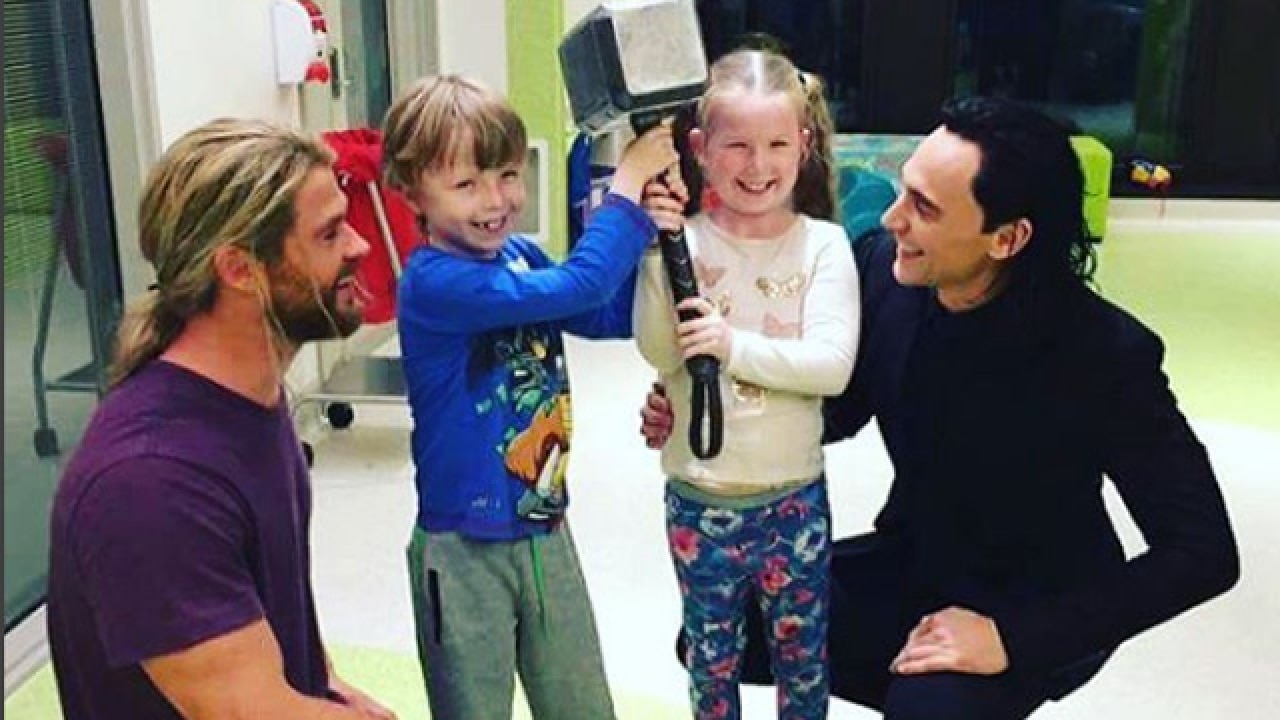 Were the Star Wars Movies that bad? NO! they weren't, but they lacked connection with the audience they had, and the audience they were trying to get. The age of special effects as a normal and standard practice is here (even in non Sci-fi films), So that means the story has to be engaging. You don't even have to try to emulate Marvel's style of "Universing" (Looking at you DC). Just make sure we can relate in some way the story you're trying to tell. I know that seems far fetched when talking about Jedi, and Superheroes but the one thing Marvel did with their characters was brought them down to earth, gave them real world problems, emotions, and hearts. In other words, they developed the characters and story properly, and we cared. This was something the Original Trilogy did. We cared about the main characters and if we wanted to dive deeper there were always other mediums to explore.
As we move towards the end of the Skywalker Saga, and into the next generation of Star Wars stories. We the die hard fans and the fans who still WANT to be fans have one request. Just tell a good story. Keep us engaged, and we'll come back, and not alone. As great as the MCU is, there's nothing like A Galaxy Far, Far, Away!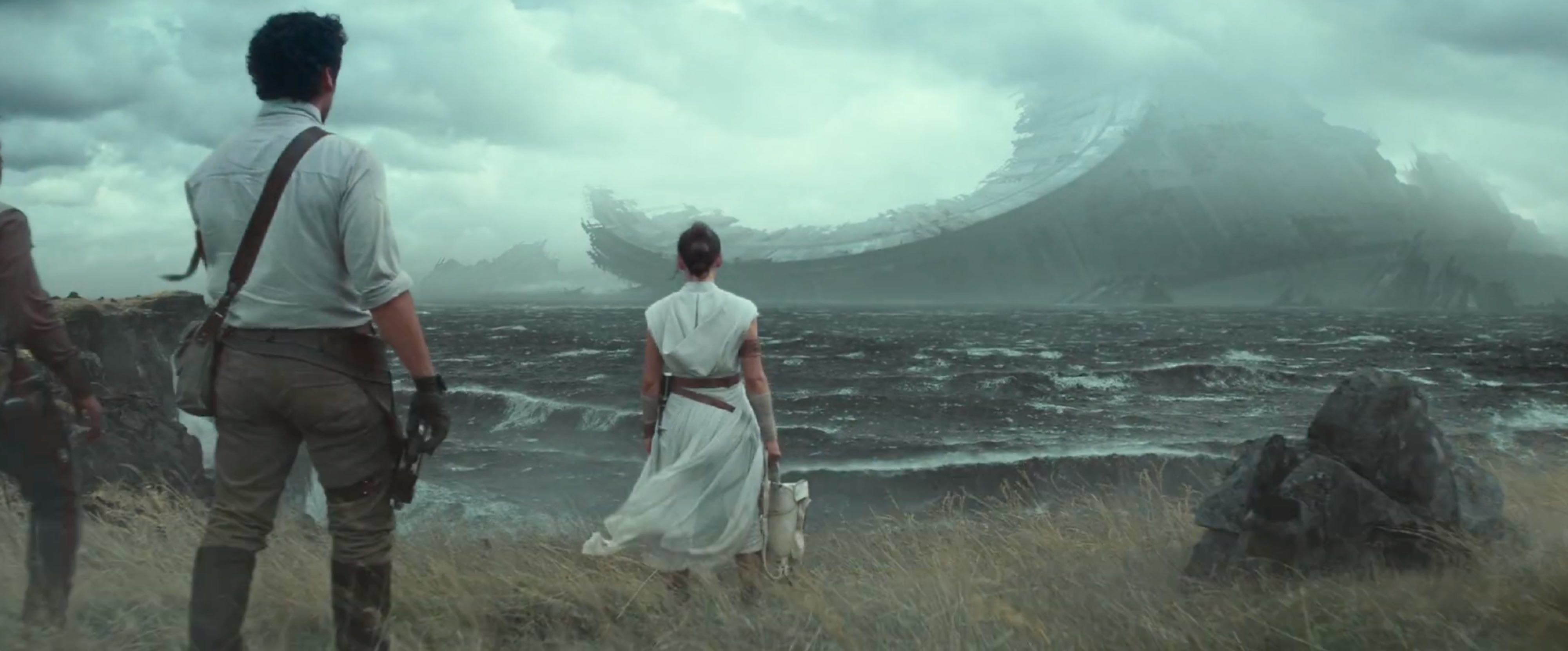 May The Force Be With You!